New Service Offering: Brand Protection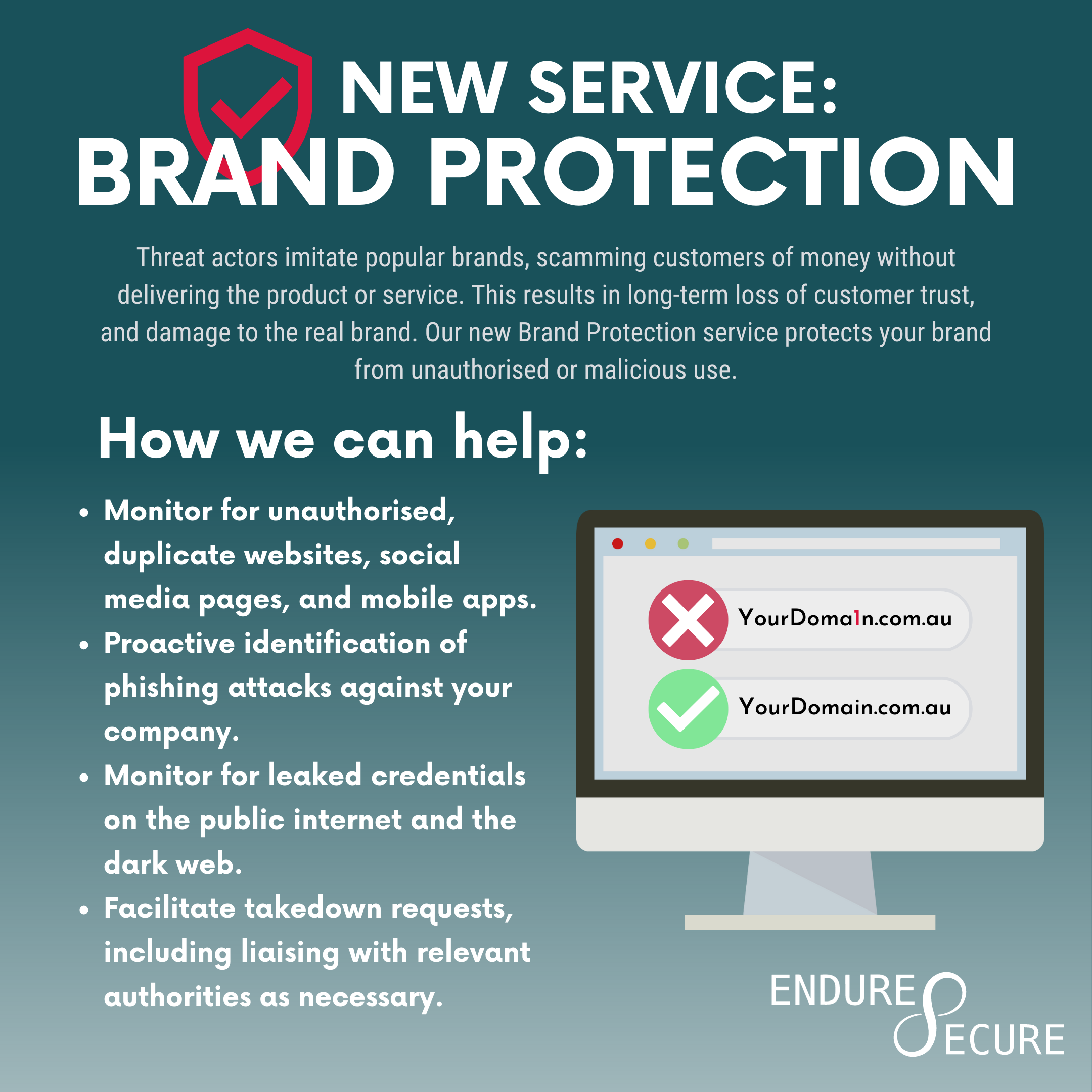 Endure Secure is proud to announce that we have just launched a new service, Brand Protection!
Endure Secure's Brand Protection service combines brand monitoring, dark web monitoring, internet monitoring, and open-source intelligence gathering to provide comprehensive coverage across your brand, intellectual property, and employees.
Leveraging our in-house developed, open-source project, Scrummage, as well as other Endure Secure proprietary tools and techniques, we quickly detect, investigate, and alert you on unauthorised abuse or your brand, or of identified threats to your company or employees. Examples include:
Registration of typo-squatted/look-a-like domains masquerading as your brand,
Fake eCommerce websites masquerading as your brand,
Fake social media profiles masquerading as your brand,
Fake apps in app stores,
Leaked credentials (passwords, usernames, email addresses),
Leaked intellectual property and source code,
Online discourse about your brand,
and more.
We also assist with the take-down processes and alerting the relevant authorities.
Please see the comprehensive list of features for our Brand Protection service below.