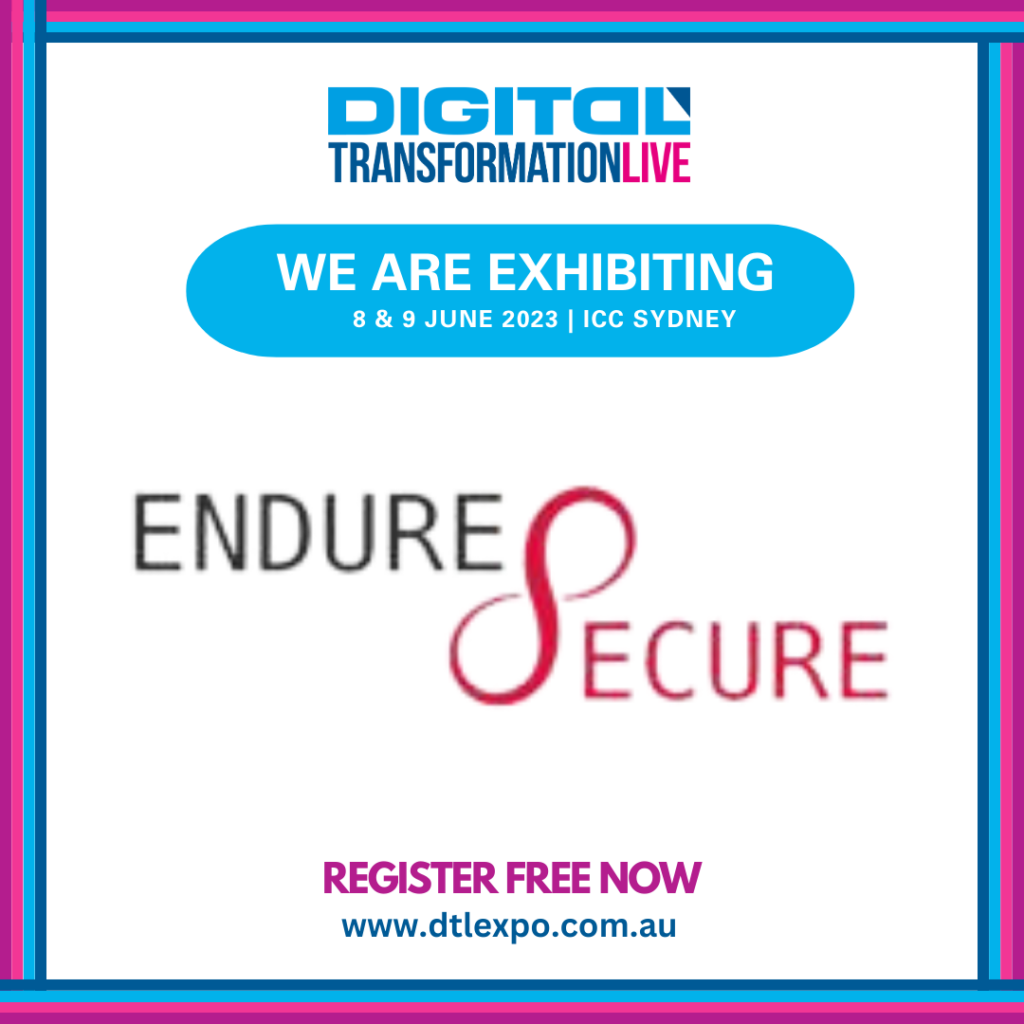 Endure Secure is exhibiting at Digital Transformation Live 2023 on June 8th and June 9th at the International Convention Centre in Sydney!
Our Directors, Craig Bourne and Matthew Brittain, will be at the Endure Secure start-up booth S39 both days talking about our service offerings and all things cyber security.
Special Promotional Offer – Free Vulnerability Scan
Endure Secure is proud to announce that we are offering a FREE Vulnerability Scan to all who visit our booth at Digital Transformation Live! To redeem this offer, just email us at [email protected] with the code! Ask us for the code at our booth (S39).
Terms and Conditions
We reserve the right to modify these terms and conditions at any time and without notice.
We reserve the right to revoke this offer at any time and for any reason.
Redeemers will be required to sign an agreement prior to the engagement which will outline the scope of the scan. Redeemers must have permission from the asset owners to redeem the offer.
This offer can only be redeemed once per entity.
Maximum of 5 (five) external facing IP addresses or domain names. No internal assets.